The industry's BEST TCC Kit is Now Available on Amazon. M-Med provides the most versatile total contact cast on the market with the TCC-Mobility Series. 60% more padding for patient comfort and safety. Click here for more information on TCC-Mobility Series.
You can order as many or as few kits based on your need- there's no minimum order quantity. And, we have the Best Price in the marketplace allowing your practice to maximize value per procedure. M-Med's TCC kits are fully customizable.
---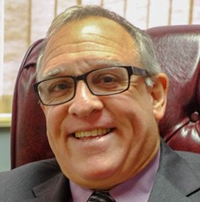 As an advanced wound care specialist for almost 20 years full time, I am a relentless devotee of best practices and the wound care literature. While there are many wound care practices that allow some personal latitude, there are one or two "definites". The literature has recently become very vociferous in the use of Total Contact Casting as the "Gold Standard" for offloading plantar based Diabetic Neuropathic Foot ulcers. As a non-hospital affiliated wound care specialist, I have no deep pocket entity to support me as I trial device after device searching for ease of use, facilitated patient compliance, and more, best pricing.
I found your devices in a search for an equally efficacious TCC that had better pricing than the many on the market. Since no two patients are alike, the many components in your kit allowed me to configure the final product, controlling the height, thickness, weight and even the configuration/position of the walking gasket. More, the pricing for needed large orders made this a less painful expenditure for me. Of course, the rapid shipping came in handy when my staff opened a closet door to discover two casts and four patients on the schedule in 48 hours.
I wanted to take the time to let you know how much I appreciate the products you have available for those of us who strive to provide best care using the best products, at what I have found to be best service and pricing.
Respectfully yours
Michael S. Miller DO, FACOS, WCC
CEO and Medical Director – The Miller Care Group
Indianapolis, IN